The Socialist Party of the United States
The anti-war resolution contained in the Majority Report of the Socialist Party of America's St. Louis Convention, dated April 11, 1917, was co-written by Morris Hillquit (Aug. 1, 1869–Oct. 7, 1933), Algernon Lee (Sep. 15, 1873–Jan. 5, 1954), and Charles Emil Ruthenberg (Jul. 9, 1882–3 Mar. 3, 1927).
"The working class of the United States has no quarrel with the working class of Germany or any other country. The American people did not and do not want this war."
Socialist Party of the United States, from the Majority Report of the St. Louis Convention, April 11, 1917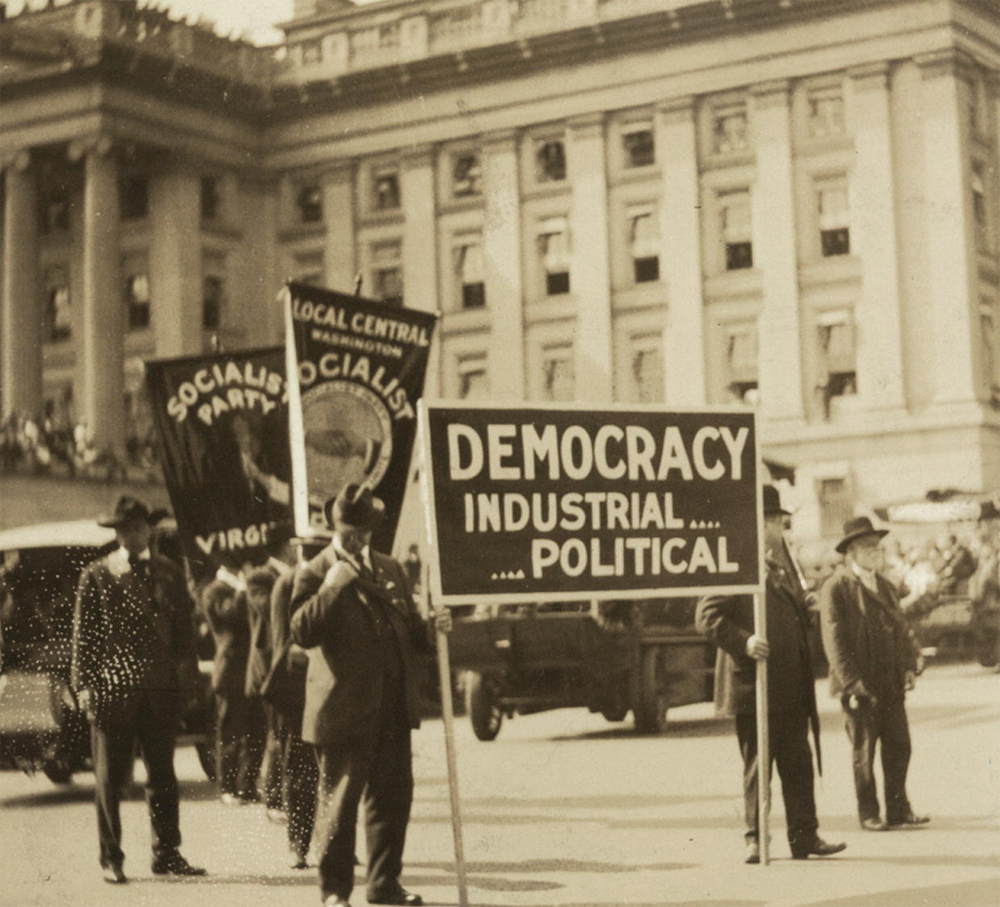 Image credit: Socialist Party at suffrage parade, 1914. (Library of Congress)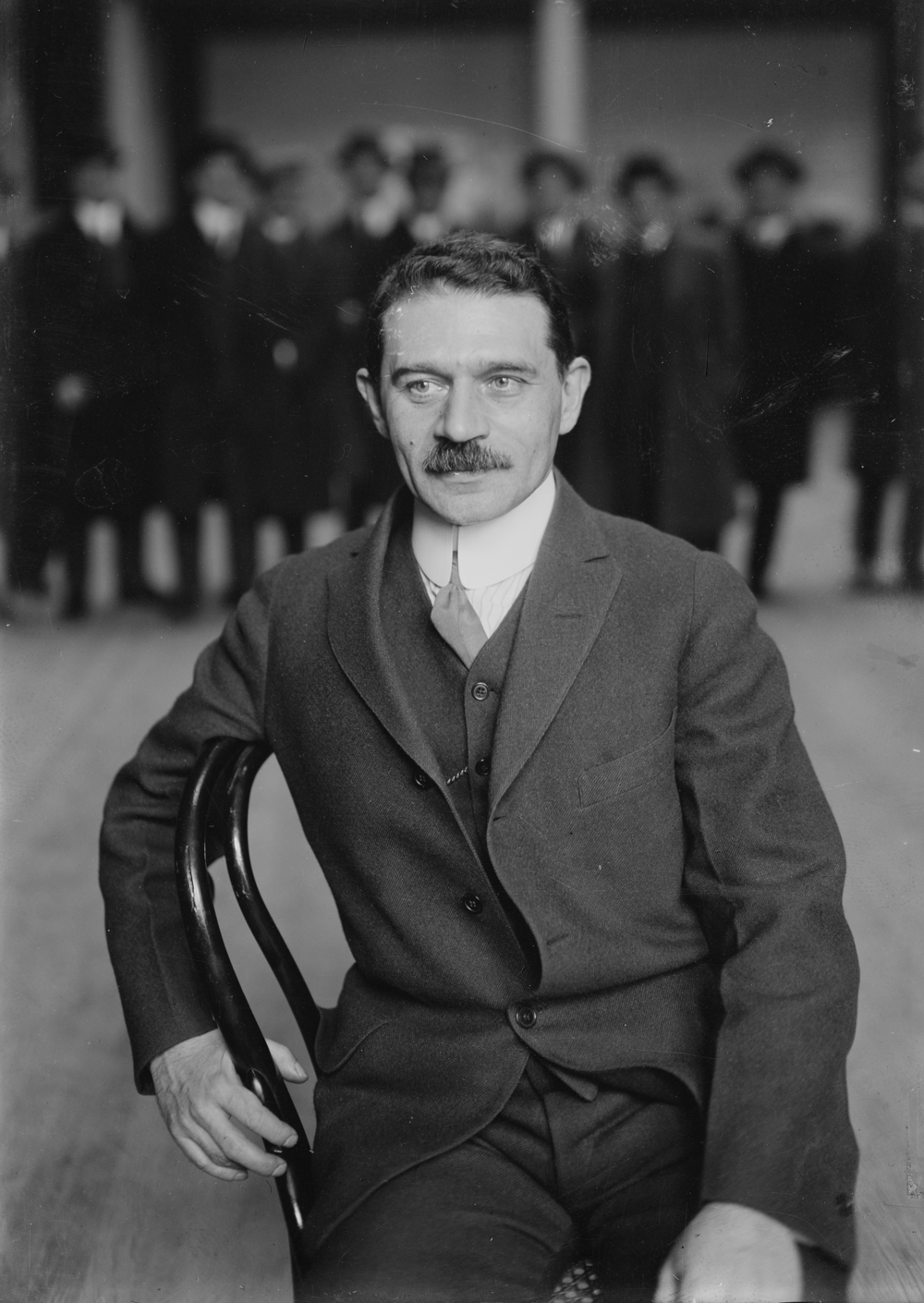 Image credit: Morris Hillquit, Bain New Service, a. 1910 and ca. 1915. (Library of Congress)